2020 LOTUS EVORA GT IN ST. LOUIS WITH NATIONWIDE U.S. DELIVERY
An all-new addition to the Lotus North American lineup and a replacement for the Lotus Evora 400 and the Lotus Evora Sport 410, the track-tuned 2020 Lotus Evora GT represents a brand-new chapter in the Lotus brand's history at St. Louis Motorcars.
Armed with a lightweight, carbon-fiber construction and a sleek, low-profile design that delivers next-level aerodynamics, the Lotus Evora GT will upgrade performance at every turn. Add a state-of-the-art, driver-focused cockpit that caters to the true driver and the 2020 Lotus Evora GT in St. Louis with nationwide U.S. delivery will make your automotive dreams come true!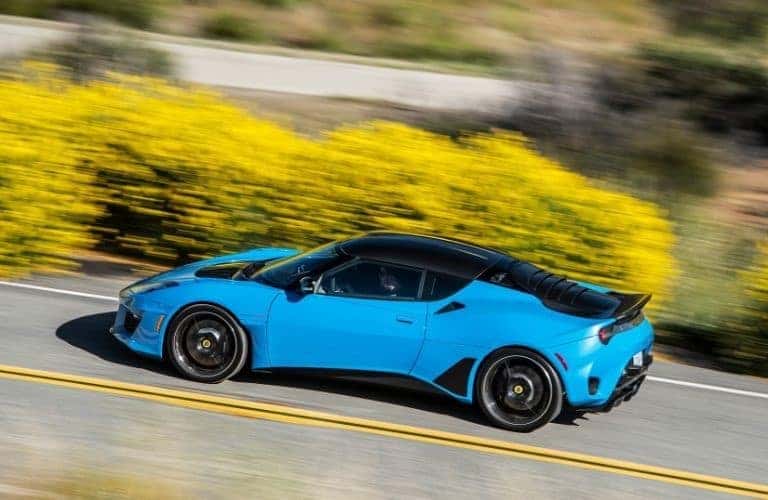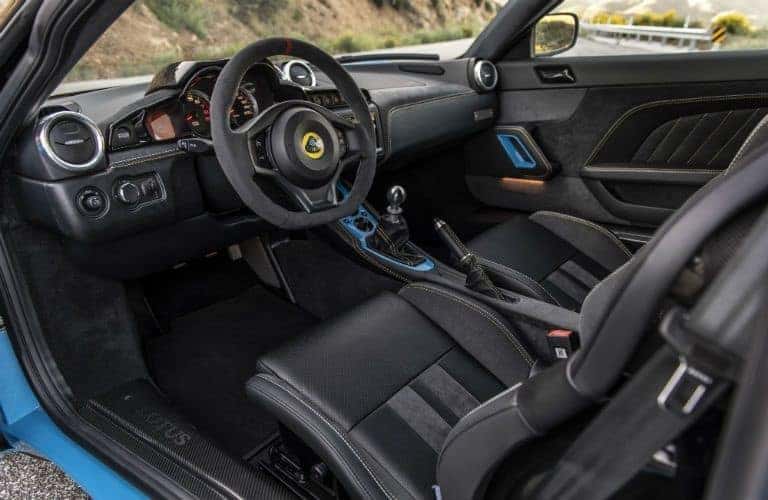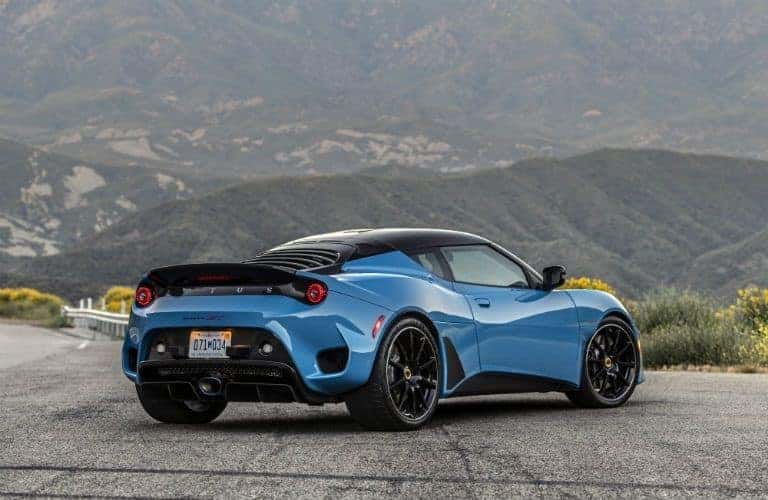 ALL-NEW 2020 LOTUS EVORA GT ENGINE AND PERFORMANCE SPECS
Power, performance, precision handling and heart-pounding speeds are hallmarks of the Lotus brand and the all-new 2020 Lotus Evora GT will take performance to the next level. Lotus Evora GT entries are powered by a 416-horsepower 3.5-liter supercharged V-6 power core that will manufacture 317 pound-feet of torque. The power-packed engine will be married to a standard six-speed manual gearbox or an optional six-speed automatic transmission with aluminum steering-wheel mounted paddle shifters and Drive, Sport and Race modes. With this combination under the hood, the Lotus Evora GT will sprint from zero to 60 mph in 3.8 seconds with a top speed of 188 mph.

ENGINE: 3.5-Liter Supercharged V-6
TRANSMISSION: 6-Speed Manual/6-Speed Automatic
POWER: 416 Horsepower
TORQUE: 317 Pound-Feet
0 to 60 MPH: 3.8 Seconds
TOP SPEED: 188 MPH
ALL-NEW 2020 LOTUS EVORA GT DESIGN SPECS, FEATURES AND TECHNOLOGY
The 2020 Lotus Evora GT is a performance-tuned masterpiece that will be available in 2-passenger and 2+2 formats that create next-level aerodynamics and style with a lightweight composite grille, sculpted air ducts, lightweight forged aluminum 19-inch wheels in the front and 20-inch wheels in the rear, Michelin Pilot Sport Cup 2 tires, a titanium exhaust system and a rear spoiler that generates 64 pounds of downforce.
A driver-focused interior does not fall short in terms of luxury with a black Alcantara® leather interior, contrast stitching, Sparco® sport seats and an Alcantara®-wrapped lightweight magnesium steering wheel. To keep drivers connected and entertained, the 2020 Lotus Evora GT will feature a 7-inch touchscreen infotainment system with Apple CarPlay®, Android Auto®, Bluetooth and integrated navigation.