2020 LAMBORGHINI URUS AT HOLMAN MOTORCARS WITH NATIONWIDE U.S. SHIPPING
Imagine Lamborghini-brand power, performance, luxury and class integrated into a performance-tuned and track-ready SUV. The 2020 Lamborghini Urus is the result of that automotive dream. Deemed a Super Sport Utility Vehicle by engineers, the Lamborghini Urus is the perfect combination of utility, versatility, performance and luxury. Armed with a one-of-a-kind design, the Lamborghini Urus is a welcome addition to the Italian automaker's lineup that is tailor-made for you and your family. Visit Holman Motorcars today and find yourself behind the wheel of the track-ready 2020 Lamborghini Urus with nationwide U.S. shipping to cater to automotive connoisseurs across the country.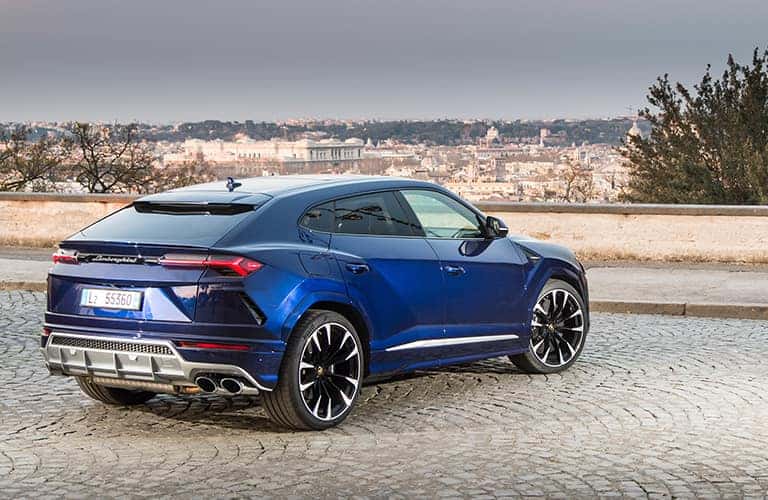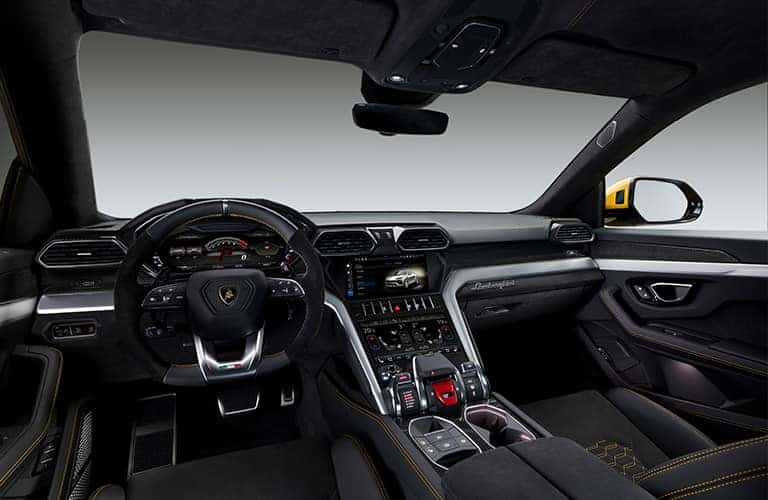 LAMBORGHINI URUS ENGINE AND PERFORMANCE SPECS
Do not sell the Lamborghini Super SUV short when it comes to track-tuned performance – the Lamborghini Urus will not disappoint. Equipped with a 641-horsepower 4.0-liter Twin-Turbo V-8 engine that is paired with an eight-speed automatic transmission, the Lamborghini Urus will sprint from zero to 62 mph in just 3.6 seconds. An innovative torque-vectoring four-wheel drive system with a limited-slip center differential delivers 40/60 front-to-rear torque distribution to keep the SUV cemented to the track and driver-selectable Street, Sport, Track, Snow, Sand and Dirt ANIMA Drive Modes allow you to customize performance.
Engine: 4.0-Liter Twin-Turbo V-8
Power: 641 Horsepower
Torque: 627 Pound-Feet
0 to 62 MPH: 3.6 Seconds
Top Speed: 189 MPH
LAMBORGHINI URUS DESIGN SPECS AND FEATURES
Tailor-made for the family that desires a world-class drive, the 2020 Lamborghini Urus at Holman Motorcars will make room for five passengers in standard configurations and four with luxury options. A competitive 21.75 cubic feet of cargo space makes the Lamborghini Urus well adapted for family adventures. The Lamborghini Urus provides families with a lavish interior that is clad in premium full-grain leather, Alcantara® upholstery and genuine wood, aluminum or carbon fiber trim. Armed with three vivid TFT displays in a driver-focused cockpit, the Lamborghini Urus will keep drivers connected, entertained and informed no matter where your next adventure may take you.